Working with Out-Of-App Storage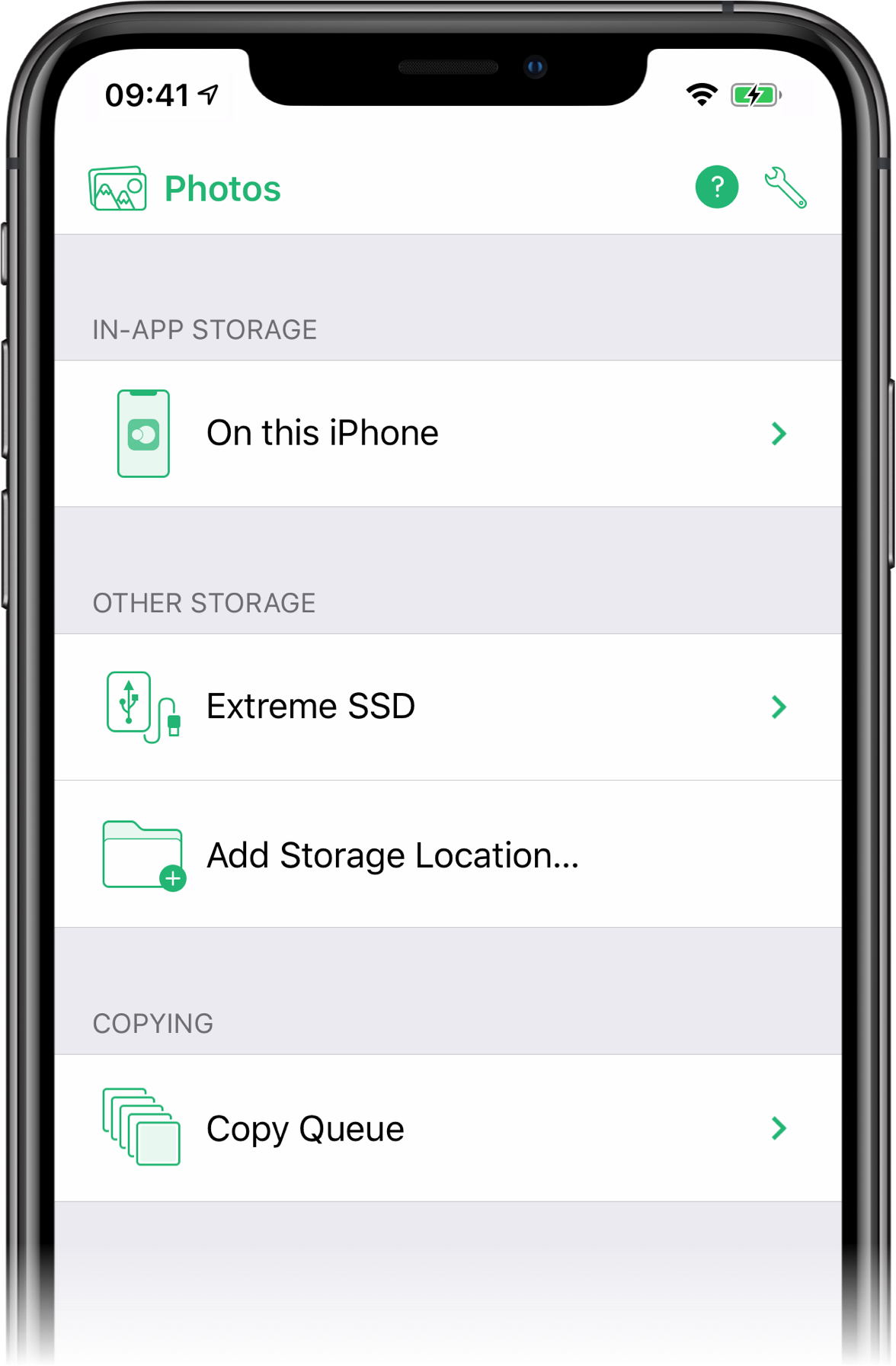 In addition to the built-in photo storage, Cascable can work with any other writeable storage location on your iPhone or iPad, as long as you're running Cascable 5.0 and iOS 13 or higher. Storage areas like this are considered "Out-Of-App" storage, in that the storage isn't contained within the Cascable app itself.
To add a storage location to Cascable, tap Add Storage Location…, navigate to the location you'd like to add, then tap Done. The chosen location will be added to Cascable's list of storage locations.
To remove a location from Cascable, swipe left on the location, then tap Remove. This will not delete any files — it'll simply remove the location from Cascable's list.
When working with out-of-app storage, it's important to note a few things:
Cascable will not search into sub-folders in the chosen location.

Cascable will only list supported image types.

When working with cloud storage locations, such as iCloud Drive, Cascable will not list images that haven't been downloaded to your iOS device.
Working with USB Storage Devices
Cascable can work with USB storage devices connected to your iPhone or iPad. By and large, this works like any other out-of-app storage location. Once you've added a location on a USB storage device to Cascable, it will remember that device so you don't need to re-add it each time you plug it in.
Note: It can take several seconds for a USB storage device to be detected and added to the list of available storage locations.
Providing Additional Power
If you see the following alert, your iOS device can't deliver enough power to your device. The iPhone is more susceptible to this, but even the iPad will need help to power some hungrier devices.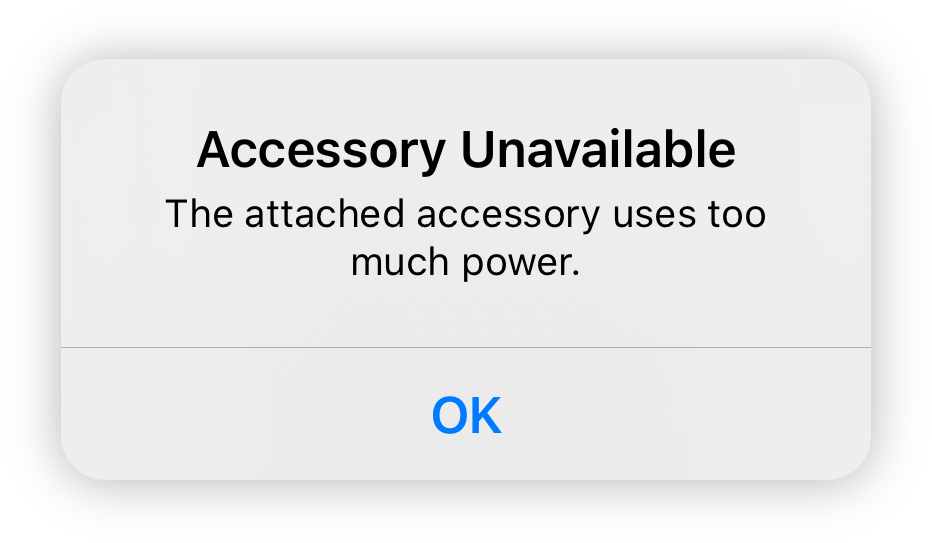 For devices with a Lightning connector (all iPhones, and iPads without USB-C), you can use the Apple Lightning to USB 3 Camera Adapter. This adapter has both a USB port and a female Lightning port, allowing you to connect a USB power adapter to help power your storage device.
For devices with USB-C, a powered USB-C hub or dock will provide the additional power required.