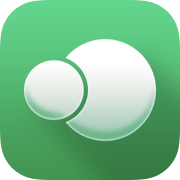 Cascable 3
The Professional WiFi Camera Toolkit

Universal App for iPhone & iPad
Supercharge Your Mobile Photography Workflow
Unleash the power of your camera and unlock a powerful mobile workflow for shooting, managing and geotagging your photos — now supporting over one hundred camera models from Canon, Fujifilm, Nikon, Olympus, Panasonic, and Sony.
It's free to get started with Cascable, with some ★PRO features available via In-App Purchase.
---
* Fujifilm and older Panasonic cameras don't allow access to RAW images over WiFi. Check our camera compatibility page for details.
---
---
Stay Up To Date
To be notified when we add new features or support for more cameras, sign up for our newsletter:
We will only use your email address to send you our newsletter and nothing more. See our Privacy Policy for details.