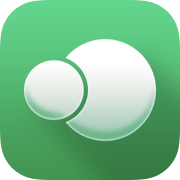 Cascable 3
The Professional WiFi Camera Toolkit

Universal App for iPhone & iPad
Supercharge Your Mobile Photography Workflow
Unleash the power of your camera and unlock a powerful mobile workflow for shooting, managing and geotagging your photos — now supporting over one hundred camera models from Canon, Fujifilm, Nikon, Olympus, Panasonic, and Sony.
It's free to get started with Cascable, with some ★PRO features available via In-App Purchase.
---






Highly Recommended
If you're looking for something which gives you an excellent level of control and is simple to use, then this is a good choice of app.
It's a Killer App!
Do yourself a favor and download this app!





Lots of great features, intuitive interface and professional service from the developers!
— App Store Review





Thanks to this app, it is possible to use the M3 for time-lapse photography! Keep up the good work ;)
— App Store Review





I love that I can download RAW files via Wi-Fi with Cascable.
— App Store Review





This app knocks spots of others that offer the same type of control. I am totally blown away with this. If you're serious about remote control of your camera, this is the only option.
— App Store Review





Cascable improves my workflow when interacting with clients and models.
— App Store Review





Once the pictures are taken I can review, download and the adjust the settings of the RAW file before saving it out and emailing it to the clients, all within Cascable.
— App Store Review





It's a FANTASTIC app that's well designed, full of great features and extremely useful. You're crazy if you own an Olympus camera with Wi-Fi and haven't bought this yet. Cascable is a must-have accessory.
— App Store Review





It's just like being tethered to a computer but wirelessly. Works on both my D750 and D7200. It's nice to be able to view the images right then and there as well without going back to the camera.
— App Store Review
---
* Fujifilm and older Panasonic cameras don't allow access to RAW images over WiFi. Check our camera compatibility page for details.
---
Stay Up To Date
To be notified when we add new features or support for more cameras, sign up for our newsletter:
We will only use your email address to send you our newsletter and nothing more. See our Privacy Policy for details.