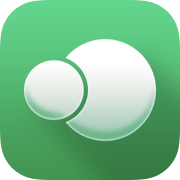 Cascable 6
Your camera's new best friend!
$20 off (33%!) until the end of November
in our Black Friday sale!

Universal App for iPhone & iPad
Cascable — Your Camera's New Best Friend
Unlock the full power of your camera by making it quicker and easier to take photos and then transfer them to your iPhone or iPad. Built-in automation tools make complicated and laborious tasks a cinch, no matter which brand of camera you use.
Cascable is the only iOS app that can remotely control your Canon EOS, Nikon, or Sony Alpha camera via USB. It'll also control more than 200 models from Canon, Fujifilm, Nikon, Olympus, Panasonic, Phase One, and Sony via WiFi or Ethernet. Super-fast USB image transfer is supported by those and countless more cameras, too.
Unlike many other apps, Cascable helps with viewing, copying, and working with RAW files from capture and beyond.
Cascable is free to download with some ★PRO features available via an optional In-App Purchase.
---
---
* Tethering is only supported by certain cameras. Fujifilm, IXUS/ELPH, and older PowerShot and Panasonic cameras don't allow access to RAW images over WiFi. Check our camera compatibility page for details.
---
Stay Up To Date
To be notified when we add new features or support for more cameras, sign up for our newsletter:
We will only use your email address to send you our newsletter and nothing more. See our Privacy Policy for details.