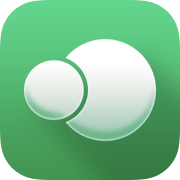 Cascable 3
The Professional WiFi Camera Toolkit
Feature Overview
---
Designed for You — The Photographer
Cascable is built to be fast, intuitive and powerful and provides a fully featured experience on all iPod touch, iPhone and iPad models running iOS 10 or higher.
Designed with the photographer in mind, Cascable will only get better over time. Best of all, it's free to get started!
Full Exposure Control at your Fingertips
Cascable puts full control of your camera's exposure controls and autofocus systems right at your fingertips.
Whether you're on iPad, iPhone, or iPod touch, your primary exposure adjustments and focus/shutter release are front and centre. Advanced autofocus, timer and drive controls are just a tap away.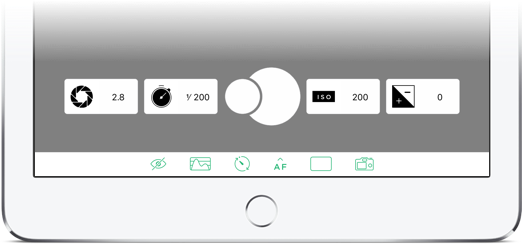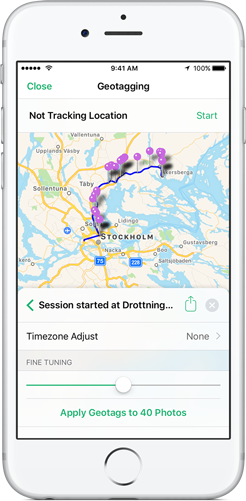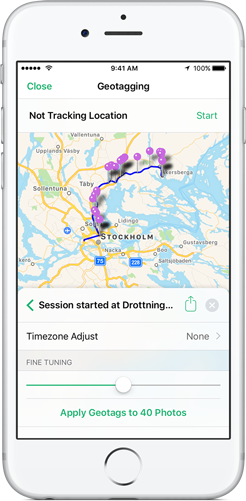 Powerful Geotagging Tools
Cascable's powerful geotagging tools bring a new dimension to your photography, allowing you to view your photos on a map and geotag them as simply as drag-and-dropping them to where they should be.
If you upgrade to ★PRO, Cascable's geotagging tools get even better. Automatic tagging allows you to match your photos to your recorded location history in just a few taps. Forgot to change your camera's clock when changing timezones? Cascable can correct for timezone discrepancies or smaller clock mismatches simply and easily.
And, if you have other geotagging software you like to work with, Cascable ★PRO can import and export the industry-standard GPX format.
Automating Complicated Shots
Available via an In-App Purchase
When you're out in the field, having to fumble around setting up a complicated scene can make all the difference between snagging that perfect shot and missing it entirely.
Cascable's Shutter Robot can quickly and easily set up all manner of complicated shooting scenarios, including long exposures with Bulb Timer, timelapse movies with Intervalometer, and multiple exposures for High-Dynamic Range (HDR) photos with Exposure Bracketing.
If these built-in modules aren't enough, Shutter Robot also has Recipes — the most powerful camera automation tool available on iOS. Assemble exposure changes and shutter triggers together to build exactly the automation you need.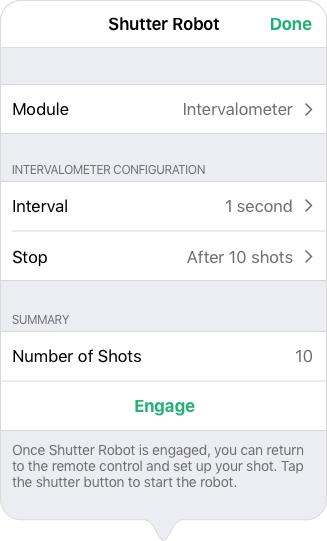 Shooting at Night?
Available via an In-App Purchase
If you've ever tried shooting at night, you'll know just how tricky it is to see what you're doing. With the new Night Mode, Cascable's sleek and intuitive interface takes a back seat and allows you to concentrate on making sure your nightscape or astrophotography project is the best it can be.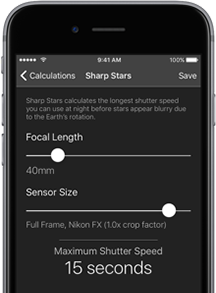 Knowing You've Nailed the Shot
Available via an In-App Purchase
Accurate photo review is vital for making sure you've nailed your shot's focus, framing and exposure. However, in the heat of the moment you don't always have time to copy each photo from your camera to check.
Cascable's instant previews put your mind at ease without breaking your flow by giving fast, high quality previews when you need them most — when taking your shots, and when reviewing them later.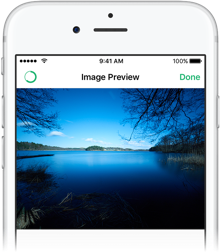 Assisting Manual Work
Automation is great, but sometimes you can't get around the need to work something out manually.
Cascable's photography calculators help you figure out how long you can keep your shutter open before the stars become blurry in astrophotography, or how long you need to keep it open when you put your ND filter on.
If you're focusing manually, Cascable also provides focus peaking for all supported cameras.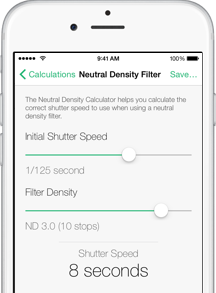 RAW Files go Mobile!*
Available via an In-App Purchase
* Fujifilm and older Panasonic cameras don't allow access to RAW images over WiFi. Check our camera compatibility page for details.
Unlike most apps, Cascable supports viewing, copying and working with RAW photos from most supported cameras, and fully supports the RAW+JPEG workflow.
Your iOS device becomes a fully functioning mobile RAW archive with Cascable — filter, view and export your RAW files to any supporting application, from image editors to online backup and sharing services.
And, with Cascable's Quick Proof feature, you can apply adjustments to your RAW files with stunning fidelity thanks to native support for the extended Display P3 color gamut of Apple's modern iOS devices.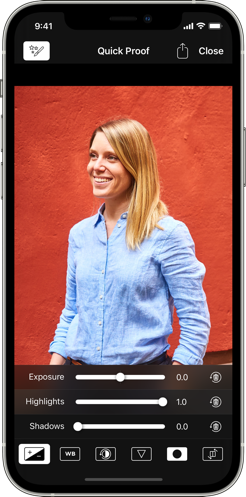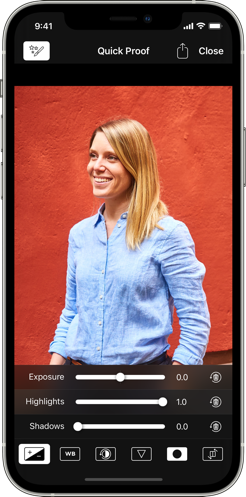 Size Doesn't Matter
Whether you're in the studio with an iPad, out in the field with an iPhone, or using your Apple Watch as a remote trigger for group shots, Cascable has you covered with a beautiful, intutive interface designed for any screen size you might have — from your wrist to the big screen, and everything in between.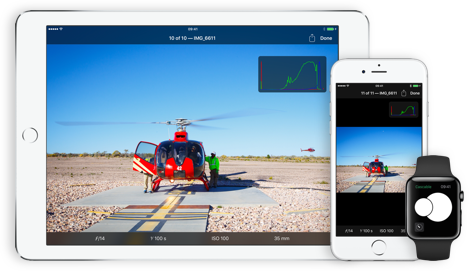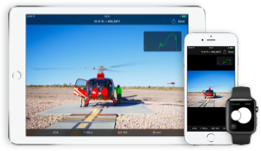 We're Just Getting Started
We have a great roadmap for Cascable and will be providing regular feature updates.
Stay Up To Date
To be notified when we add new features or support for more cameras, sign up for our newsletter:
We will only use your email address to send you our newsletter and nothing more. See our Privacy Policy for details.