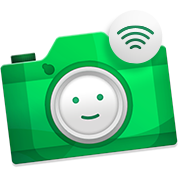 Cascable Transfer 3

7-day free trial! • What's New?
Make your photo import workflow wireless
with Cascable Transfer!
With direct and flexible integration into your existing workflow for over 200 supported WiFi-enabled camera models, you can import your photos while dropping the dongles, cables, and card readers — and save time while doing so!
Drop the Dongles
Connecting your Mac to your supported camera's
WiFi network means never being worried about losing a cable, adapter or dongle ever again.
Make Your Existing Apps Wireless
Cascable Transfer integrates so well with your favourite apps, you just need to choose which one to import to and click Copy — no fiddly setup required!
Change… Nothing!
Deep knowledge of your existing tools and powerful image organisation capabilities mean we adapt to your workflow, not the other way around.
Save So Much Time
Need half-size, watermarked copies? Metadata scrubbing for social media? Get that done and more during import by combining Cascable Transfer with Retrobatch.
---
The procedure is simple
Turn on WiFi with your camera, connect to it with your computer, then launch Cascable. If your camera is one that is supported, then the screen soon fills with thumbnails from the memory card.
Wirelessly transfer your shots from your camera straight to your Mac
Cascable's new app could certainly be handy for those who prefer to edit on their desktop first.
---
Stay Up To Date
To be notified when we add new features or support for more cameras, sign up for our newsletter:
We will only use your email address to send you our newsletter and nothing more. See our Privacy Policy for details.