We're excited to announce the release of Cascable 3.8, which welcomes PowerShot, IXUS and ELPH cameras into the Cascable family - bringing our number of supported cameras up to 170! For full release notes, see our Version History page.
PowerShot, IXUS and ELPH Cameras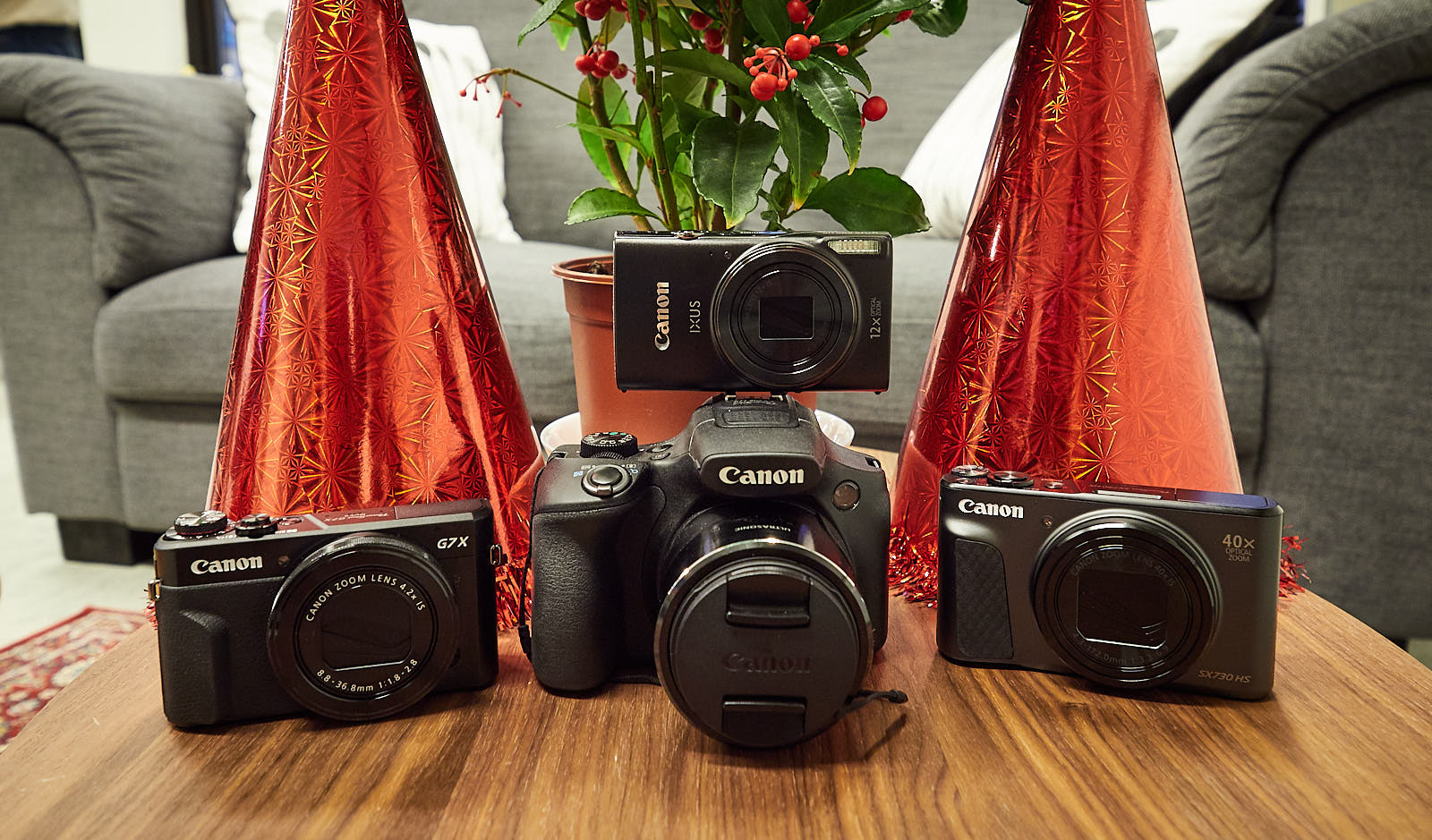 These cameras are a bit unique in that their WiFi abilities vary significantly depending on the age of the camera. In general, Canon PowerShot and IXUS/ELPH cameras fall into one of three categories:
Fully Featured
PowerShot models produced since around mid-2017 (including the SX70 HS, SX730 HS, etc) are as fully featured as any other camera we support, with the exception of the direct focus manipulation that's required to use focus stacking in Recipes. If the camera produces RAW images, they are accessible in Cascable.
Limited Remote Control, JPEG Images Only
Older PowerShot models and all IXUS/ELPH models have a very limited remote control feature set, and only allow JPEG images to be transferred. Exposure settings can't be changed, which means they can't be used with exposure bracketing tools in Cascable.
JPEG Image Transfer Only
Even older models don't support remote control at all, and only allow transferring JPEG images over WiFi.
Other Improvements in Cascable 3.8
In addition to these new cameras, Cascable 3.8 contains a number of other improvements. Most notably:
Focus stacking now works better with certain camera models, including the EOS R.

Improved live view performance for some Canon cameras.

When sharing images from within Cascable, JPEG images that have metadata operations performed (adding/stripping geotags, etc) during export are no longer re-compressed, which could reduce the quality of JPEG images taken with very high quality settings on the camera.

Fixed a number of bugs, including with the Apple Watch app.
For full release notes, see our Version History page.
Future Updates?
You might have noticed that we're starting to get quite high in the 3.x series of version numbers. We've noticed that too! 🤔
Keep In Touch!
If you'd like to keep in touch with us, you can do so in a number of ways:
We'll be posting handy tips and tricks on this blog, and you can subscribe to our RSS feed here.
You can follow us on Twitter, Instagram and Facebook for byte-sized looks into life at Cascable.
You can subscribe to our email newsletter. It's very low-volume, and we'll use it to send you the occasional email about Cascable updates and new features.