Today is a special day — it's the six-year anniversary of Cascable 1.0's release on the App Store! A lot has happened over the past six years, and today we're celebrating with the release of Cascable 6.0.
Here's to another six years! 🎉
Cascable 6.0 is a major update to your camera's best friend! This update focuses on revamping and improving some of Cascable's core features, adds support for the Phase One IQ4 medium format digital back in a special collaboration with Phase One, new icons, and much more.
Read on to find out the details!
New Camera Connection Guide
Connecting to a camera isn't a particularly exciting part of Cascable, but it's an important one nonetheless. Cascable 6.0 has completely rebuilt how camera connection works for an easier and more reliable experience.
The largest problem with Cascable's previous approach to camera connection was how passive it was — it'd continuously search for cameras if one wasn't connected, leaving you to figure out how to get the camera set up and discoverable by Cascable.
Not any more! Not only does the app not search for a camera until you tell it to — saving valuable battery power — the new connection guide walks you through the options available for your camera and provides instructions tailored to your setup right as you're connecting. No more guesswork! For advanced users, the new connection guide supports manually entering your camera's IP address for supported models should that be your preferred approach.
Once you're connected, the connection guide will save your setup for a one-tap reconnect next time — even saving your manually-entered IP address or scanned QR code.
Completely Revamped Remote Control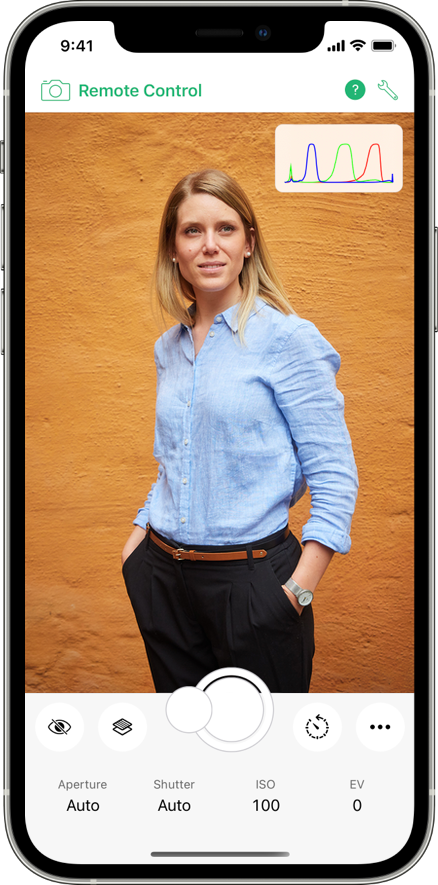 Cascable's remote control has been a staple of the app for years — but it's time for something better. Cascable's new remote control is brand new, and concentrates on clarity and ease-of-use.
Some highlights:
iPhone users can now see all of their camera's exposure settings at-a-glance — just like on iPad! — without having to dig through panels to see each value.

Gone are inscrutable rows of icons, replaced with a clear and easy-to-use "Quick Menu" for accessing everything you need, with immediately-accessible shortcut buttons for the most frequently-used options.

A completely rebuilt UI focusing on keeping your viewfinder clear of clutter.

A faster and smoother experience.
We've optimised the remote control's overall layout for all screen size combinations, from the smallest iPhone to the largest iPad. The remote control will always make your live view image as large as it can be, no matter the orientation of your device or live view image. You can also set whether you prefer the vertical controls to be on the left- or right-hand side of the screen, so the controls are always where you want them to be.

Of course, this is all in addition to Cascable's core remote control tools you've grown to know and love, which have been given an update to match the new remote control's modern look-and-feel.
Support for the Phase One IQ4 Medium Format Digital Back
Cascable 6.0 adds support for the Phase One IQ4 digital back when paired with the XF and XT camera systems — for the first time, Phase One users can remote control and automate their cameras from their iOS devices, and even work with IIQ RAW files while on the go. You'll need plenty of storage to store all those 150 megapixel RAW images!
And, thanks to a special collaboration with Phase One, users will get Cascable Pro features for free when using the app with their Phase One camera! For more information on this partnership, see our new Working with Phase One Cameras page.
New Icons!
Not a productivity enhancer per se, but Cascable now has a new icon! And, as a fun little extra for users of Cascable Pro, we've added some extra icons to choose from to give your homescreen a bit of extra pizzazz. Of, if you're an old-school type of person, you can go back to the "classic" Cascable icon.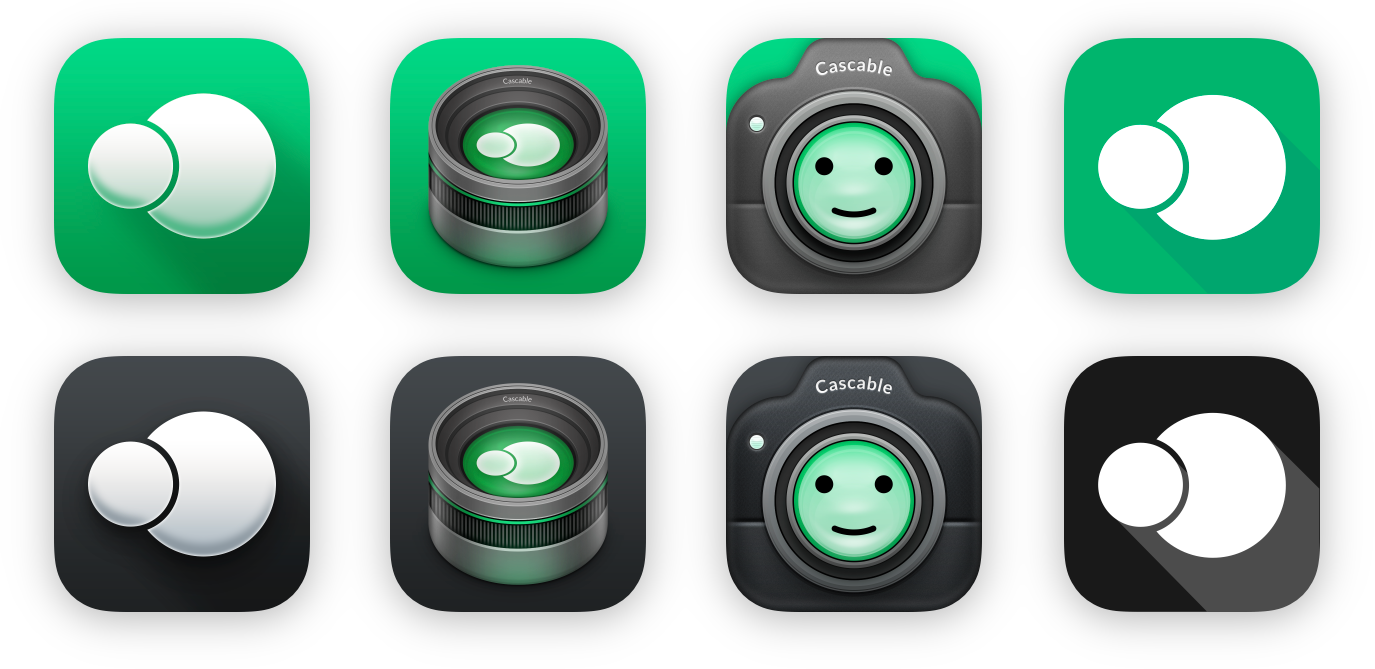 If you're a Phase One user, there's even an extra, secret icon just for you!
Keep In Touch!
If you'd like to keep in touch with us, you can do so in a number of ways:
We'll be posting handy tips and tricks on this blog, and you can subscribe to our RSS feed here.
You can follow us on Twitter, Instagram and Facebook for byte-sized looks into life at Cascable.
You can subscribe to our email newsletter. It's very low-volume, and we'll use it to send you the occasional email about Cascable updates and new features.