What a few months it's been! 😅
We're happy to announce that today we're releasing updates to all of our apps, each of which brings support for exciting new technology — and in the case of Cascable for iOS, a world first feature! Let's get to it!
Cascable Transfer 3.2
Cascable Transfer now fully supports macOS Big Sur, and runs natively on the new Macs with Apple silicon. It also supports some new cameras, including the Canon EOS R5 and R6.
Cascable Pro Webcam 1.1
Cascable Pro Webcam also fully supports macOS Big Sur, and runs natively on the new Macs with Apple silicon. It also adds supports for new cameras, including the EOS R5 and R6.
An important note here is that both the Pro Webcam app and the Pro Webcam plugin are universal, and are cross-compatible with each other. This is important because the plugin is loaded using the architecture of the app that's using it.

For example, at the time of writing, Zoom does not support Apple silicon natively and runs in the "Rosetta 2" emulation platform provided by Big Sur. This also means that the Pro Webcam plugin running in Zoom will be running in the Rosetta emulation layer even if the Pro Webcam app itself is running natively on Apple silicon.
However, because Pro Webcam running on Apple silicon is cross-compatible with its plugin running in Rosetta, Pro Webcam can still take full advantage of the amazing performance and battery life improvements Apple silicon provides by performing all of its image processing natively before delivering the result to your apps, whether they're also running natively or running in the Rosetta emulation layer.
Cascable for iOS 5.2
Cascable for iOS now fully supports iOS 14 and the new iPhone 12 family of devices. It also adds supports for some new cameras, including the Canon EOS R6 and R6, and full support for HEIF images. And — finally! — you can take photos using the volume buttons on your iOS device, just like with other camera apps.
And, the big one: On iOS 14.2 or later and with Canon EOS cameras, Cascable 5.2 supports full remote control, tethering, automation, and image import via USB! This is a world first for iOS apps — Cascable is currently the only app on the App Store that offers this functionality!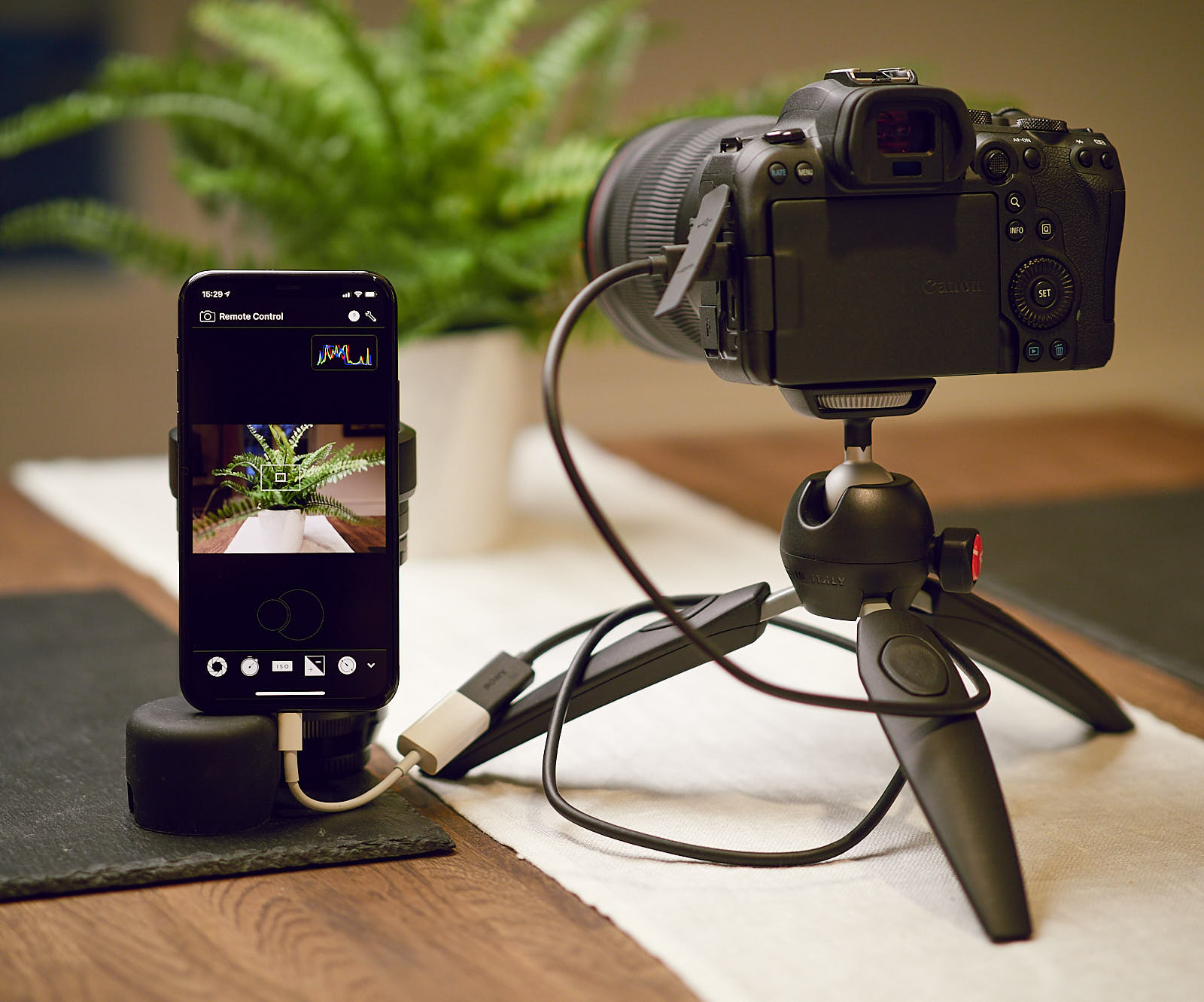 Remote control and automation via USB is a little more, well, tethered than via WiFi, but for some workflows — notably, performing complex, multi-shot sequences using our Shutter Robot automation tools — the extra speed and reduced latency is absolutely game changing, and we're thrilled to be able to bring this option to our users alongside WiFi connections.
At present, this feature is limited to Canon EOS cameras — all other cameras will continue to work for image import via USB as before. We're working on adding full USB support for cameras in the future, though!
Keep In Touch!
If you'd like to keep in touch with us, you can do so in a number of ways:
We'll be posting handy tips and tricks on this blog, and you can subscribe to our RSS feed here.
You can follow us on Twitter, Instagram and Facebook for byte-sized looks into life at Cascable.
You can subscribe to our email newsletter. It's very low-volume, and we'll use it to send you the occasional email about Cascable updates and new features.