It's been a little while since we've had a "themed" update, but today's update to Cascable on iOS very much has a certain shade of golden yellow as its theme. This is a big one for Nikon users!
A little under a year ago, we released a substantial update to Cascable that allowed, for the first time ever on iOS, full remote control, tethering, automation, and image import for Canon EOS cameras via USB. Of course, the first question we got was: "Why not for other cameras?".
The truth is, we did have USB support for Nikon almost ready to go at the same time as for Canon EOS cameras. However, in testing, we kept coming across odd behaviour with all of our Nikon cameras from time to time — so we shipped support for Canon with the idea of figuring out the Nikon problem and shipping that a few weeks later.
Long story short, this turned out to be a bug in iOS itself — and one we couldn't work around. However, over time we figured out what the problem was and were able to find the right person at Apple to help.
We're incredibly happy that the bug has been fixed in iOS 15, and as of Cascable 6.1 users with Nikon D-series SLR cameras and Z-series mirrorless cameras can enjoy full remote control, tethering, automation, and image import over USB on iPhone, iPad, and iPod touch devices running iOS/iPadOS 15 or higher!
For help getting connected, see our Working with Wired Cameras guide.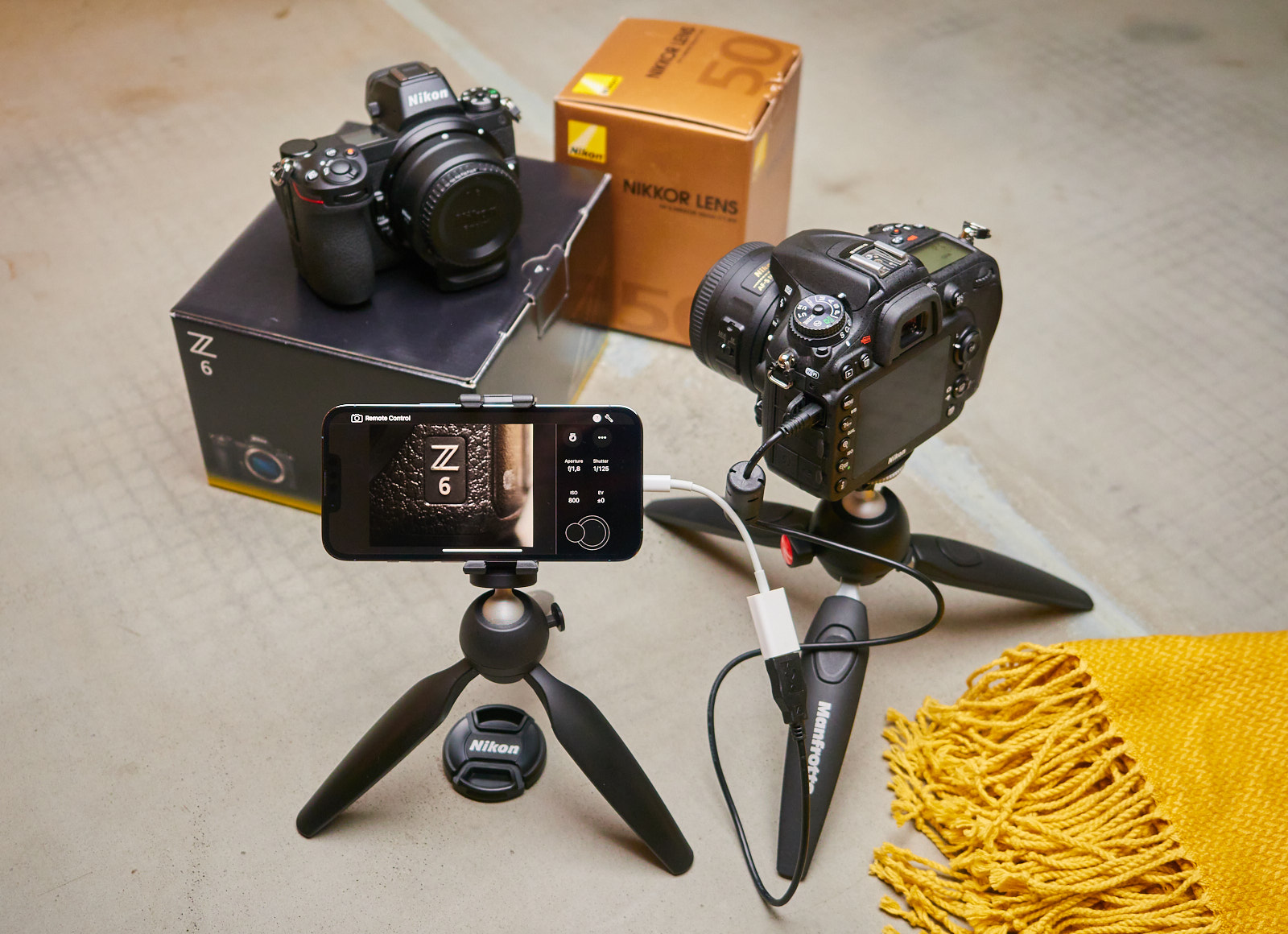 If you're a user of a newer Nikon model — particularly the Z-series mirrorless cameras — you'll also find that Cascable 6.1 now supports live view zooming for your camera over both WiFi and USB.
…Why Not For Other Cameras?
The iOS bug halted our work in bringing USB support to other cameras since we were unable to verify whether the bug would affect those, too. Now it's been fixed, we can start work on others.
Canon EOS and Nikon were first for two reasons: they make up the majority of our users, and they happen to speak (mostly) the same language over both WiFi and USB — which meant we "just" needed to adapt Cascable to speak that language over USB in addition to WiFi. This isn't the case for all manufacturers, though, so adding support for those over USB will be a much larger undertaking.
We can't make any promises on which cameras will be next (and when that might arrive), but if you're the owner of a newer camera from a certain game console manufacturer, do keep an eye on our Twitter — we may be in need of some beta testers later this year!
That's Not All!
Cascable 6.1 isn't just for Nikon users! The update adds full support for iOS 15 and the iPhone 13 family of devices, contains a number of bug fixes for Canon users, and adds an option to hide autofocus geometry if you find the grid of autofocus points gets in the way too much. You can find the full list of improvements in the Cascable release notes.
Keep In Touch!
If you'd like to keep in touch with us, you can do so in a number of ways:
We'll be posting handy tips and tricks on this blog, and you can subscribe to our RSS feed here.
You can follow us on Twitter, Instagram and Facebook for byte-sized looks into life at Cascable.
You can subscribe to our email newsletter. It's very low-volume, and we'll use it to send you the occasional email about Cascable updates and new features.