We're happy to announce a new member of the Cascable family: Cascable Transfer for Mac!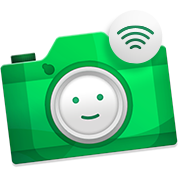 Cascable Transfer copies photos from your WiFi-enabled camera to your Mac, optionally importing them directly into your Photos library or Lightroom Catalog. Just like Cascable for iOS, Cascable Transfer supports a multitude of cameras from Canon, Nikon, Olympus and Sony, and fully supports RAW files from all supported cameras.
Cascable Transfer is designed to completely integrate into your photography workflow out-of-the-box — if you use Apple's Photos app, it will seamlessly add your images into your library without having to configure anything. If you use Lightroom, Cascable Transfer will pick up your Lightroom Catalog and copy images straight into the folder of your choice before adding the images to your catalog.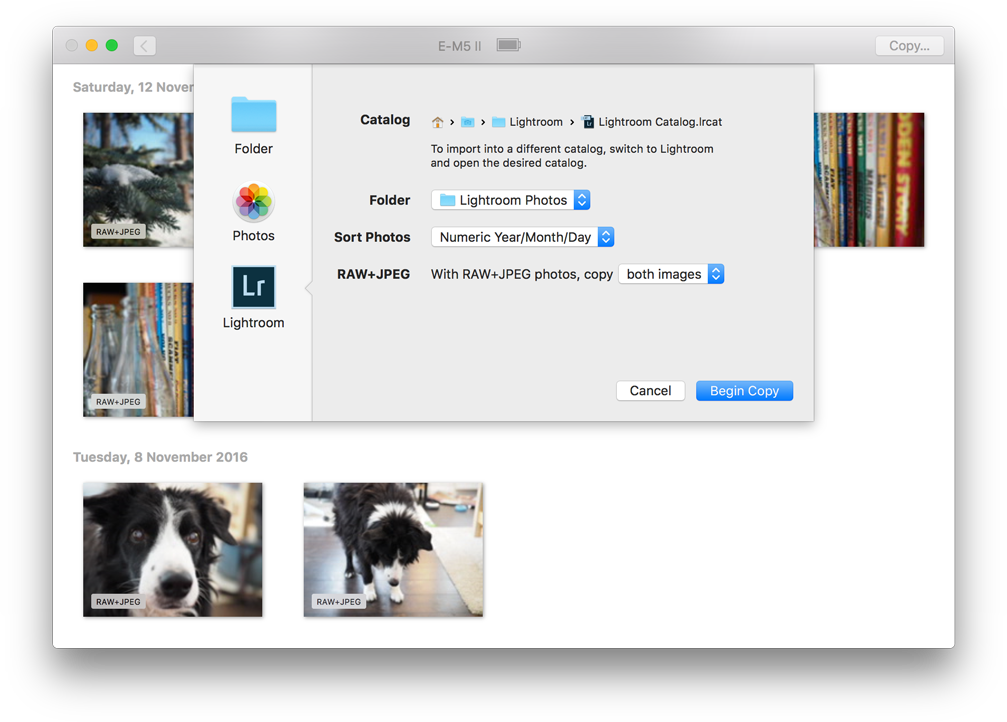 For advanced users, Cascable Transfer has powerful but friendly controls for customising how your photos are organised on-disk as they're copied — using these controls, your photos can be organised exactly in the way you want without any extra work!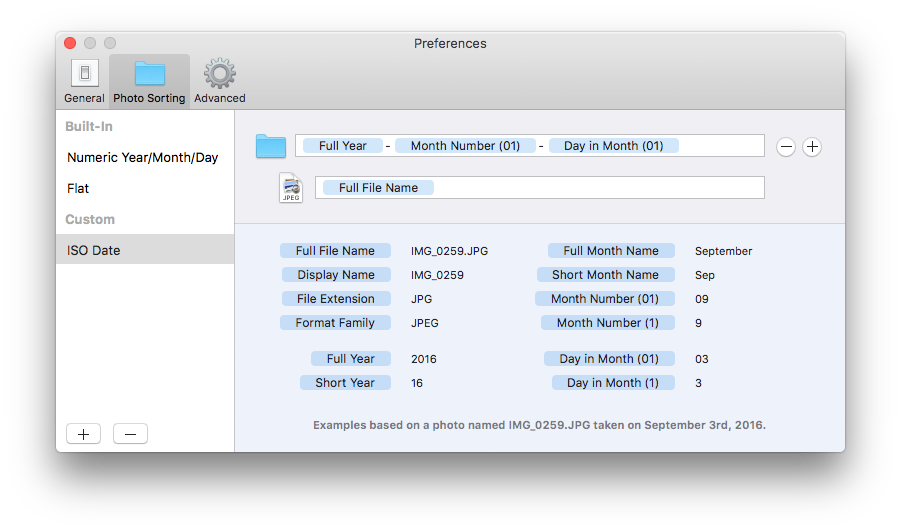 Cascable Transfer is out now as a public beta and supports all of the cameras supported by Cascable for iOS except some older Sony models that don't allow access to their SD cards over WiFi. If your camera has a • mark in the Storage Access column in our camera compatibility chart, you're good to go!
Cascable Transfer will cost $14.99 or your local equivalent once it comes out of public beta later in the year. However, if your purchase during the beta period, you'll get a 50% Super Early Bird discount!
Head on over to the Cascable Transfer page to download the Public Beta and get started!
New Supported Canon Models in Cascable for iOS
Additionally, we have a quick update on Cascable for iOS: Today we released version 2.3, which adds support for the following cameras:
Canon EOS 7D Mark II
Canon EOS 5DS
Canon EOS 5DS R
Canon EOS 5D Mark IV
A few notes on these cameras:
Cascable Transfer supports them too!

The 7D Mark II, 5DS and 5DS R all require the separate Canon W-E1 WiFi Adapter, which fits into the camera's SD slot. We're happy to report that the performance of this adapter matches the speed of the built-in WiFi of Canon's other cameras — something that can't be said for external adapters from other manufacturers.

If you're working at full resolution on the 5DS or the 5DS R, you may experience problems working with RAW files on older iOS hardware. You'll still be able to copy them from your camera and export them elsewhere, but 50MP RAW files are huge, and older devices simply don't have the RAM to reliably render them at high quality, so you may encounter difficulty with Cascable's Quick Proof feature with these files.
Keep In Touch!
We hope you enjoy the newest addition to the Cascable family — don't forget to get in touch and let us know how you're getting on with our apps! You can keep in touch in a number of ways:
We'll be posting handy tips and tricks on this blog, and you can subscribe to our RSS feed here.
You can follow us on Twitter, Instagram and Facebook for byte-sized looks into life at Cascable.
You can subscribe to our email newsletter. It's very low-volume, and we'll use it to send you the occasional email about Cascable updates and new features.